Log in with your user and go to "Creator Studio".
Go to Livestreaming > Events.
Click on "New live event".
Create title and select time.
Under type, select "Custom".
If this is a test, you can set the live stream to "Hidden".
Select "Create event".
In basic processing, select "Select a bit rate". Select "1500 Kbps - 4000 Kbps (720p)".
Under "Choose your coder", select "Other coders".
Copy the content of "Stream name", "Primary server URL" and "Alternate server URL" respectively.
Send these details (copy the text itself) to the live production agency. Double-check that there are no white spaces before and after the addresses when copying into an email.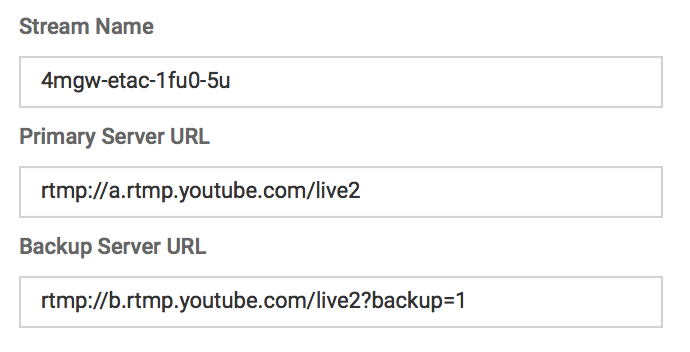 Read more about livestreaming here.